Primary Schools - Information
Kindness UK have sent out free Kindness Packs to over 23,000 Primary Schools Nationwide. To see the comments made by teachers and educational experts check out our endorsements.

If your school is interested in being involved and would like a free copy of the pack then please contact us at mailroom@kindnessuk.com.

We would love to hear about any kindness projects in your school and would be delighted to post an online accreditation for your school in return.

We would be delighted to send your school additional copies (PDF or hard copies) upon request.

Kindness UK would like to thank The Education Company Ltd and Theme Traders for their help with this project. Kindness UK would also like to thank the three Charitable Trusts, the Wilfred & Elsie Elkes Charity Fund, the 1970 Trust and Aston Mansfield charitable trust, who have greatly helped us in our aim to make kindness a bigger part of everyone's day-to-day lives. Without them we could not reach so many schools across the UK.
Backlands Primary School Wins Kindness UK Kind School Of The Year Award For Second Consecutive Year
22nd November 2015
This is the first time that Kindness UK has ever given this prestigious award to the same school for two years consecutively.
"The ongoing kindness work at this school is both amazing,inspirational and outstanding," says David Jamilly Founder of Kindness UK, "and we are delighted to recognise this for the second time as it sets such a great example to others. Well done."
"Dear Kindness UK,

Each year we celebrate World Kindness Day and we were extremely proud to be named 'Kind School of the Year, Scotland' 2014. This year we have continued to promote Kindness not just through celebrating World Kindness Day, but through our whole school ethos each day. I wanted to give you an update of some of the activities and events that we have been doing in the past year. I have also attached some photographs of some of these events.

Here are some of the activities we have taken part in.
We have promoted kindness through our kindness awards.
We have investigated kind news stories from around the world.
Primary 7 have a 'Good Deeds' board where they record any small good deed.
We have had kindness at the core of aspects of our literacy, through writing.
We have undertaken a number of fundraising activities for a number of Charities.
Collected donations as part of our Harvest Celebration, these were given to the local food bank and the assisted living charity in the local community.
Had local community volunteers into visit to talk about helping people in the local community.
Primary 7 have led an assembly on Kindness.
Promoted anti-bullying week.
Supported Dyslexia Awareness week to increase awareness among children in the learning difficulty"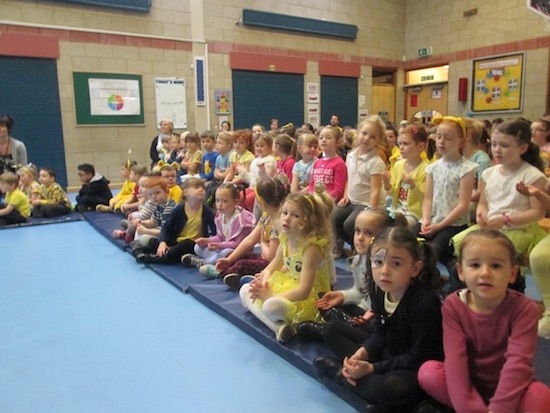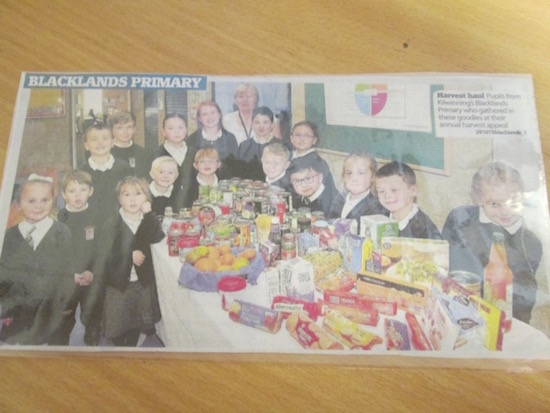 Kind School of the Year Award

This award is Kindness UK's highest accreditation and the Primary Kind Schools of the Year are:



Rothwell Junior School

˜

Blacklands Primary School

˜

Springfield Junior School

˜

West Kirby St Bridget's C of E Primary School



If you would like to be considered for this award, send us details of your kindness projects or initiatives.


Reasons for award:

Rothwell Junior School, Kettering
Many thanks for the Kindness UK book you sent to us. We are using your material this month as part of our assemblies and PSHE curriculum. Each month we launch a new value that has been chosen by the school council; and the one for this month is Caring and Kindness. We have sent an invitation to each parent, asking them to nominate a child for showing these values, and we will choose one from each Year Group to receive an award as a Values Champion – we have even had a member of staff nominated after he stopped and resuscitated a taxi driver following an accident; he received a text stating "the world is a better place with people like you in it". As a school we are firmly committed to ensuring that kindness is a big part of our school ethos and look forward to continuing to work with Kindness UK.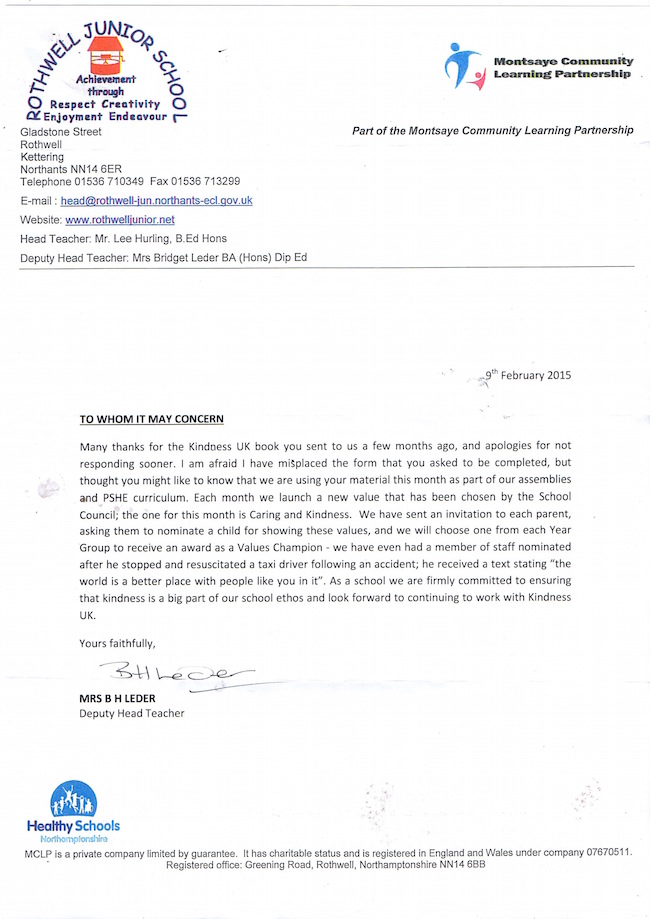 Blacklands Primary School, North Ayrshire
We used the Primary School Pack vocabulary, wall charts, certificate template and stickers. We have a Kindness Display in the Assembly Hall where we put photographs of children and staff who receive certificates we also display letters of thanks from the many charities that we support. On World Kindness day last year we had a special Assembly children and staff donated £1 each to our cup of Kindness. Everyone wore something yellow which is our schools Kindness colour, we had stories, poems and various activities throughout the school, painting, posters promoting Kindness, Quiz for older children, homework where the children had to research media for acts of Kindness. We also had the local paper in that day and we had a full centre page of pictures promoting the Kindness of our school and the money raised was split between two charities. The new pack for secondary schools we received was discussed at a staff meeting and staff will be looking at it to choose activities that they can adapt to suit primary children. We are having a special Assembly on the 13th November everyone wearing something yellow and donating £1, we will have various kindness activities and the local papers will be invited. Thank you for picking our school for the Award of Kind School of the Year 2014. We will announce this wonderful achievement to our pupils at our World Kindness Day Assembly, the local newspaper has been invited along.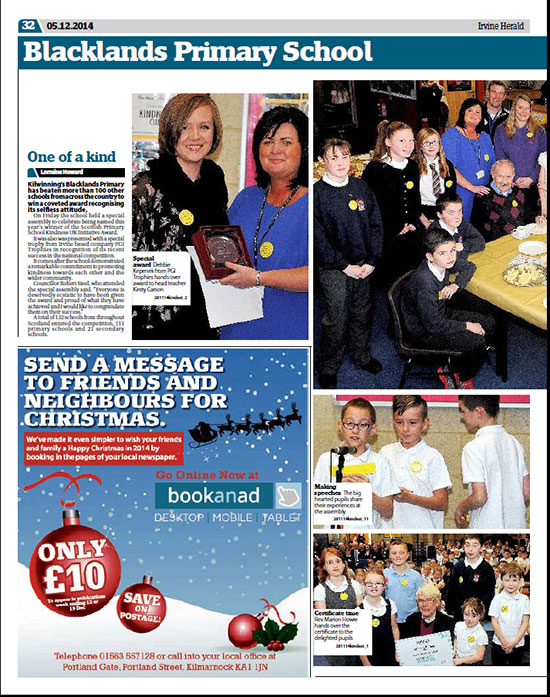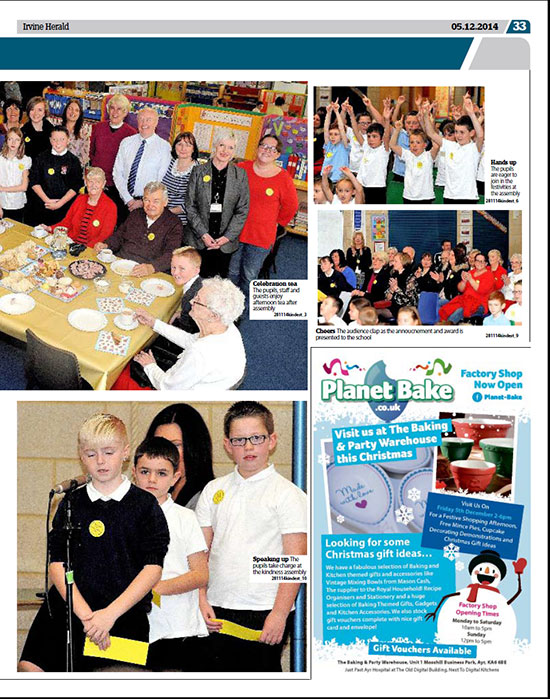 Springfield Junior School, Derbyshire
Children have been focused on the issues raised and adapted their behaviours – we have asked them to nominate friends who have been kind for a "kindness" week at the start of term and gave our certificates to children. We've focused a lot on people in history, especially during Black History month and also had a blitz on caring for the environment by picking up litter and tidying up. On Kindness Day we will do a whole school kindness assembly and revisiting our nominations board for children to say thank you to others who have been kind to them – aiming for a nomination for each child to go on display. We really like the Kindness UK philosophical questions which make children think deeply. We use them a lot in assembly to stimulate debate and other teachers use them in PSHE lessons one of our school's special words is RESPECT so we use the kindness ideas a lot to promote our Respect Values and help children understand the message.
A blog on kindness in schools:
8 Reasons Why Kindness Should be Taught in Schools
By Lisa Currie

Most people have heard the phrase "random acts of kindness," which refers to a selfless act of giving resulting in another's happiness.
Read more »