Think About Wildlife on UK Kindness Day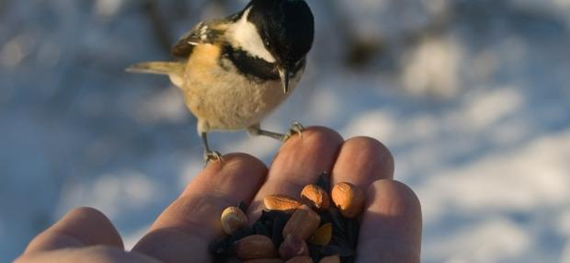 Mike Pratt Chief Executive of Northumberland Wildlife Trust
Think About Wildlife on UK Kindness Day - Wednesday 2nd November 2011
Northumberland Wildlife Trust is urging members of the public to think about being kinder to wildlife on UK Kindness Day, which this year falls on Sunday 13 November.
Humanitarian, children's charity founder and Secret Millionaire star David Jamilly founded 'Kindness UK'. Kindness UK also celebrates 'Kindness Day UK' which takes place on World Kindness Day every 13th November.
The Movement, which has endorsement from a huge number of public figures, believes that acts of kindness and good deeds become an integral part of everyone's daily life and that the UK sets the standard for kindness around the world.
At 1.00pm on 13 November, Kindness Day UK will be asking people to pause for 30 seconds to reflect on kindness which could be: kind acts that have had an impact on them, a kind act you can carry out for someone and what kindness means to them as individuals. People will also be asked to perform at least one act of kindness or a good deed on that day.
Northumberland Wildlife Trust is asking people to think about how they can be kinder to our planet, environment and wildlife in these times of financial chaos. The charity is particularly concerned that people will become dislocated from wildlife and would like World Kindness Day UK to focus their attention on how they can live more lightly on the Earth.
Mike Pratt, Northumberland Wildlife Trust Chief Executive said: "UK Kindness Day is a date for everybody's calendar. It asks people to treat each other and the planet kindly, to go out of their way to get on with one another and to respect and conserve the planet. Having met the national organiser David Jamilly, I am convinced this is another great opportunity to remind us all of the importance of treating wildlife and people with kindness. It means regarding the environment as our life support system we depend upon and by working hand in hand with nature we can improve our quality of life too, all of which is close to the heart of Northumberland Wildlife Trust."
He continued: "I would encourage everyone to make a gesture, be it by volunteering for a day, joining a conservation organisation or providing a wildlife feature in their garden - please do one thing at least on the 13th, to demonstrate your kindness and love for Nature."