I'm a flexitarian

David Jamilly, Co-founder of Kindness Day
I'm a flexitarian! – Thursday 1st September 2011
I stumbled across a wonderful word, rich in kindness, whilst browsing on the internet today – flexitarian.

As readers of the 'Little Green Mag', I'm sure the word isn't new to you, but I wanted to talk you through why I think 'flexitarianism' and kindness (in so many forms) are inextricably linked and why I'm proud to be a flexitarian.The Macmillan Dictionary's definition of flexitarian is 'a person who consumes mainly vegetarian food but occasionally eats meat or fish'. So, apart from the obvious kindness to animals themselves (and there's a lot of them - according to the Worldwatch Institute, globally some 56 billion animals are raised and slaughtered for food each year), what else is there?First of all is kindness to the environment. According to Mark Bittman (American food journalist and author who presented a motivational speech 'what's wrong with what we eat' for TED) livestock is second only to energy production as a contributor to atmosphere altering gasses and ranks higher than transport in terms of green house gas generation. Added to this, 'Eat Less Beef' suggest that most of the clearance of tropical rainforests is done to produce pasture or cropland for growing animals. Therefore, every time we choose vegetarian risotto over roast beef, we are demonstrating a true (albeit necessary) act of kindness towards the environment and taking a positive step in our fight to reduce global warming.

Another glaring kindness the flexitarian diet affords is to ourselves. On numerous occasions, links have been drawn between lifestyle diseases such as heart disease, strokes, diabetes, certain cancers and excessive meat consumption and a 2010 study by Oxford Universities Heart Unit claims that eating less meat in the UK alone would prevent approximately 45,000 premature deaths a year. Furthermore, with obesity becoming an increasingly grave issue in the UK (and worldwide), avoiding meat is the perfect way to keep trim. If ensuring our own good health isn't the greatest act of kindness we can show ourselves, then I'm stumped!

I'd like to add at this point that flexitarianism is also wonderfully kind to my conscience. Lending me an alternative to the 'all or nothing' approach (which is so hard to make when every now and then there's nothing I like more that a good steak or coq au vin) it allows me to indulge and appreciate meat every now and then – 'meat as a treat'.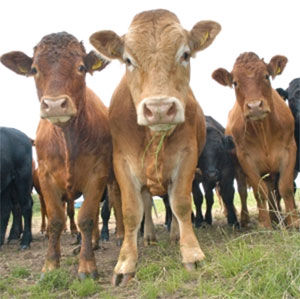 Last, but in no way least, is the outstanding, world changing – yes world changing –kindness to other people that emanates from reduced meat consumption. According to Paul McCartney's wonderful initiative 'Meat Free Monday', globally, there are currently 800 million people who suffer from hunger or malnutrition and the majority of corn and soya grown in the world – which could be feeding them – goes to feed cattle, pigs and chickens. Distribution of the world's available nutrients is disgracefully eschewed. McCartney estimates that some 20 vegetarians can be fed on the amount of land needed to feed one person consuming a meat-based diet and according to the Guardian it takes 990 litres of water to produce one litre of milk – so next time you're on the cusp of ordering a beef curry with mango lassi, think again.

Essentially, when I discovered the word 'flexitarian' all that happened was I found another way to describe my lifestyle, my attitude toward meat. However, I feel that I gained (or rather collated in my mind) a much bigger conclusion – flexitarianism demonstrates many vital elements of kindness, kindness that is monumental in survival, ours, the global populations, our planets and of course animals. We have no excuse and on a global scale we have no choice – flexitarianism is the future.